You may not judge a book by its cover, but most likely you do when it comes to a website. Ninety-four percent of customers base their impression of a website on the design and look alone, and that first impression is key to their decision to purchase.
There are a lot of elements that cause customers to leave a site, leading to lost business and lower revenue. Are you guilty of overlooking these little details that could be hurting your conversions? Let's find out.
Visual hierarchy 
The placement of the products on your website can make a measurable difference in sales. Using text-heavy pages, confusing navigation or low-contrast colors can cause confusion and lead to higher bounce rates. 
Visual hierarchy is the science of basing your design off of psychological nuances by simplifying the options on your page, utilizing the power of white space, and using contrasting colors to create a more optimized and inviting website.
If you're just starting out, as a thumb rule, create a site that follows the natural reading pattern of online users by placing your most important elements on the left-hand side, where most readers naturally look to first.
As you learn how to start selling online, you quickly figure out that the best results come from your ability to catch your customers' attention right away. Designing your site based on the path your consumers' eyes follow will draw their attention to the exact products that you want to offer to them. 
For example, here's how Shopify's site looked in 2010: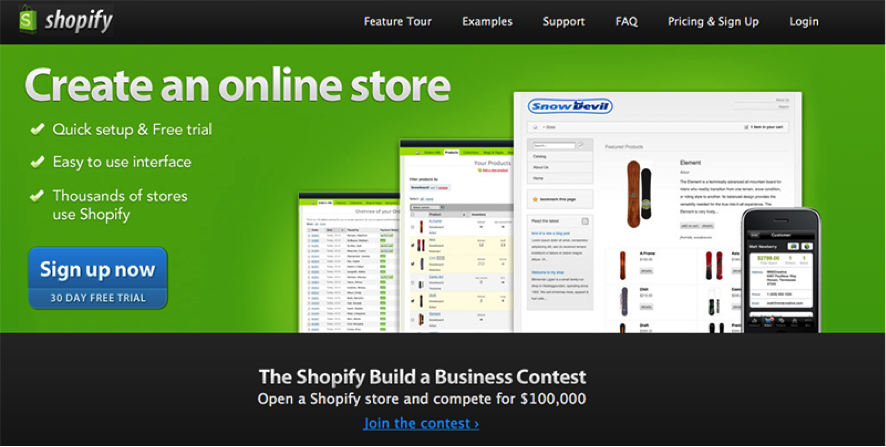 And here's how it looks today: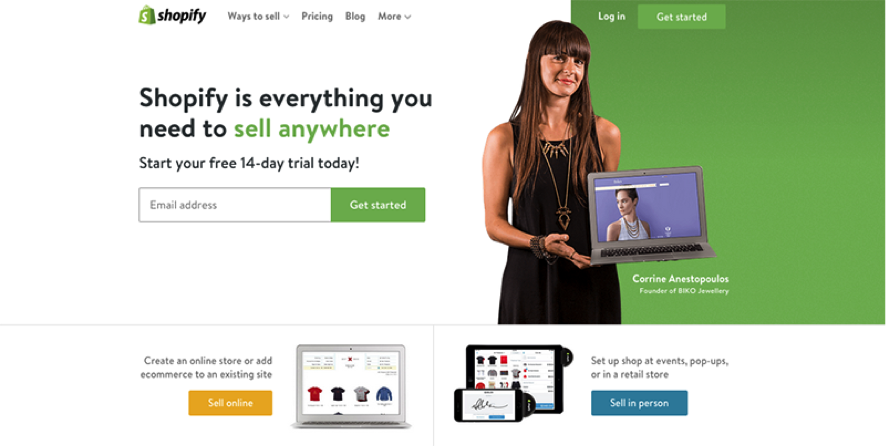 Notice the differences in call-to-actions, color contrast, use of images, and white space. 
Call-to-action buttons 
We are psychologically programmed to be told what to do, and this mindset translates over into your online consumers' behavior. If you don't provide direction for your customers on your site, they are likely to grow confused and leave your site.
Call-to-action (CTA) buttons show users how to add an item to their cart, where to enter in their information, and how to complete their purchase, so make them as visible and noticeable as possible. Use bright colors or bolded text to draw attention, and include them multiple times on every page so they are easy to find.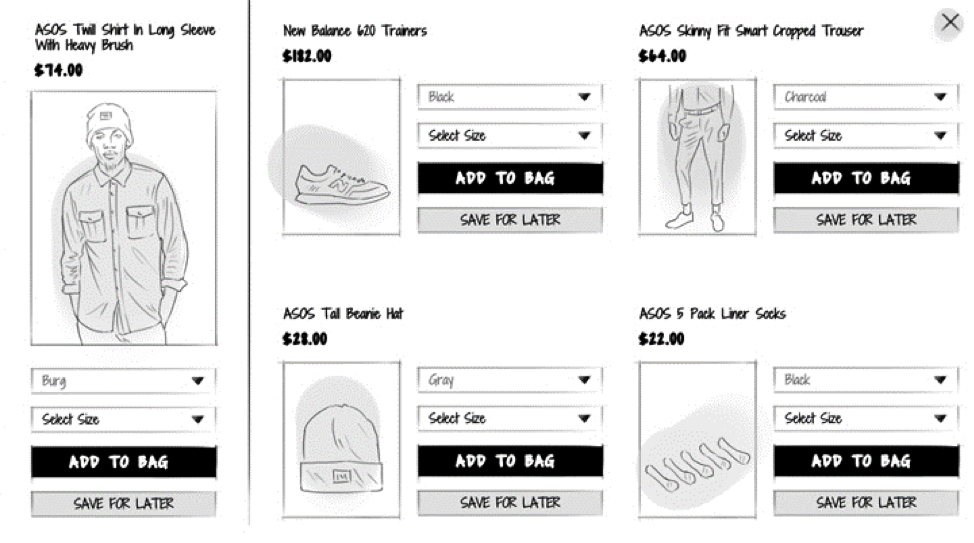 Trust badges
Have you ever visited a website and felt a little uneasy about entering your credit card number when you made a purchase? Make sure that you prevent your customers from this same worry by including trust badges on your site. This is the number one way to earn your customers' peace of mind and is a deciding factor in getting them to purchase.

Trust seals and badges assure your customers that your website is secure and their privacy is protected by recognized security companies. Not only is protecting private information important, ensuring this protection will also increase your sales. Thirteen percent of online shoppers cancel an order due to security concerns, but providing a secure checkout process will whittle this number down significantly. 
Be sure to choose your trust badges strategically by using brands that consumers are familiar with. According to a recent study, the best logos for trust seals are McAfee, TRUSTe, or an accreditation from the Better Business Bureau.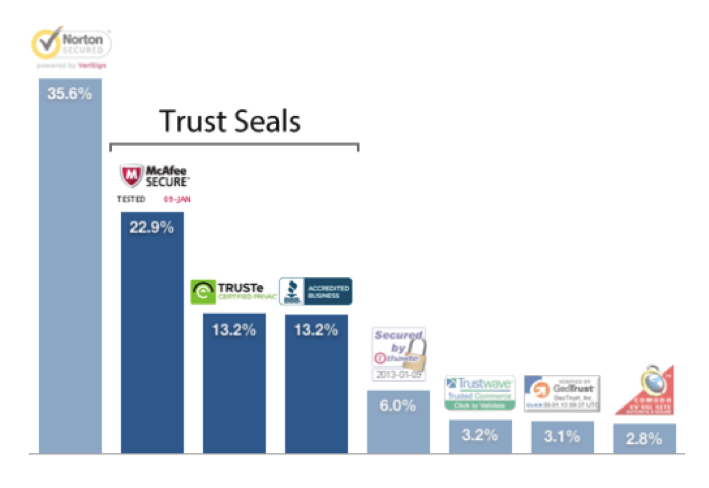 Contact us page 
One of the most visited pages on many websites is, surprisingly, the contact information page. Customers appreciate the reassurance that they can easily contact a business should there be any problems with a purchase, so including a Contact Us page is vital to your business's success.
Be sure that it is clearly labeled and easy to navigate to. According to UI Pattern's study, the best position is to include it as a fat footer button at the bottom of the page. Make sure you label it clearly, using words like "contact," "help," "information," or "support."
And finally, be sure to list multiple options for them to get in touch with your business, such as customer support email address and IT phone numbers that lead them to the right person.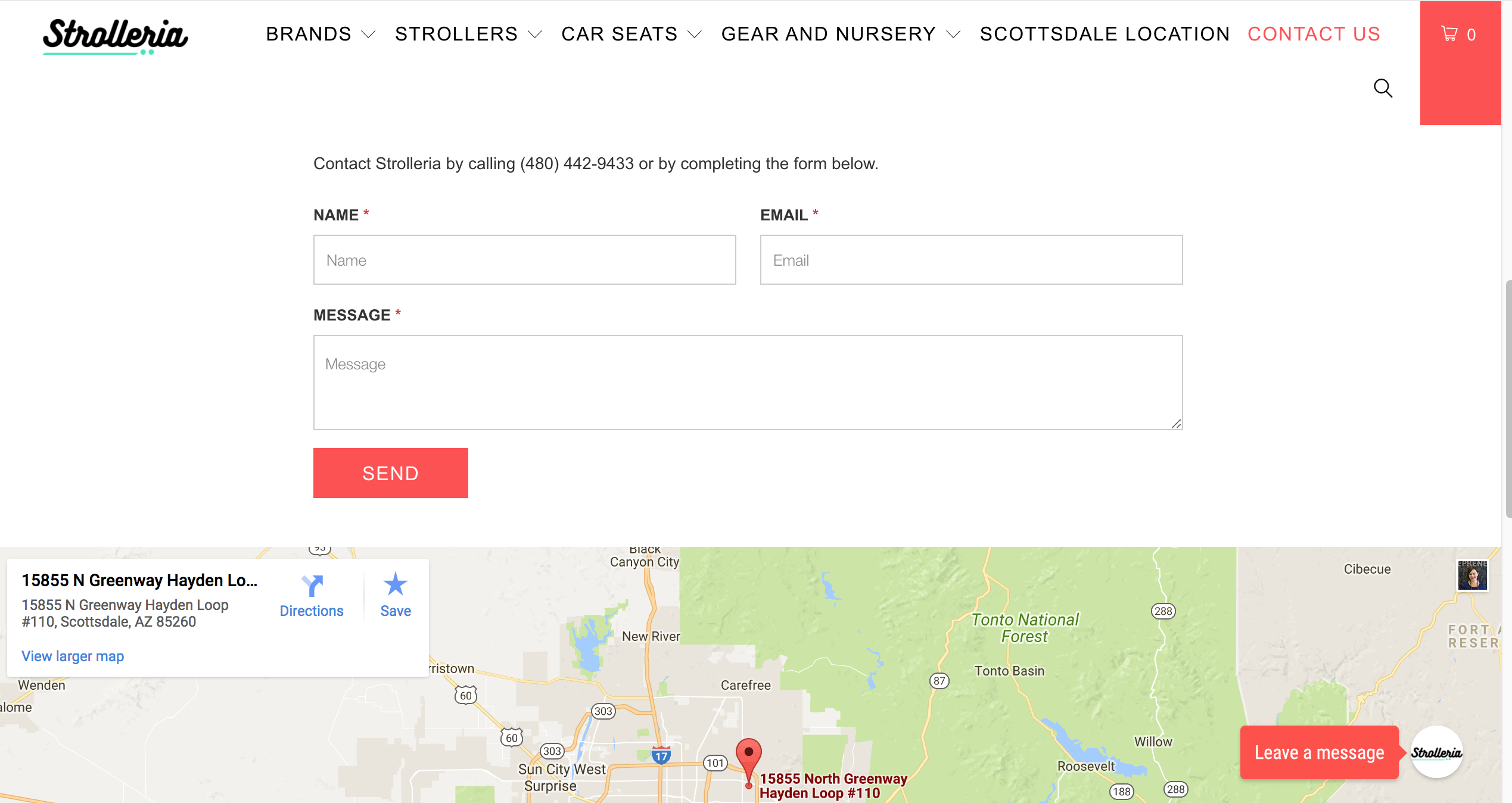 Return policy 
According to UPS's study on consumer behavior, 67 percent of customers check out a business's return policy before making a purchase, and it is one of the most important aspects of a purchase decision. It is important that your business includes a return policy that is clear, concise, and understandable at first glance.
Be sure that you display your return policy in plain language so that consumers know exactly what the process will be. When you design a return policy, make sure that it is sustainable and achievable for your business. Consider the way that your inventory system works, shipping costs, and the policies that your competitors offer. Offering free shipping or 30-day money back guarantees are great, but only if you are able to fulfill these promises.
Zappos, is, of course, the best of the best when it comes to returns.
They have proven time and time again that going the extra mile for returns not only increases sales in the long run, it creates undying customer loyalty.
Upselling and cross-selling 
Recommend more products for your customers and easily increase your sales by cross-selling and upselling items on your site. Upselling means offering a better (and typically more expensive) option, and cross-selling is suggesting products that are related to an already purchased item.
[/related] https://learn.infusionsoft.com/customer-service/upselling/what-is-cross-selling-and-when-to-cross-sell [/related]
Of course, Amazon is one of the best examples of how to do this correctly. Nearly every product includes recommendations for cross-sells, relabeled as "frequently bought together" items. This strategy has really paid off (literally) for Amazon: it accounts for 35 percent of their sales.

In conclusion
As an e-commerce company, your site is the only visual representation of your business. Make sure that you put lots of care and thought into them. include these strategic details that are sure to help you create an optimized, beautiful website that leads to higher conversions and boosted sales rates.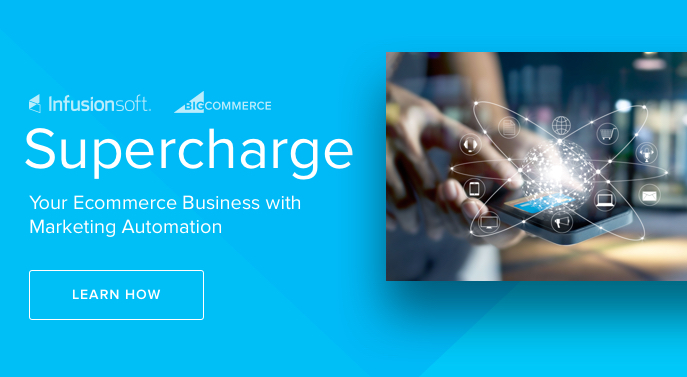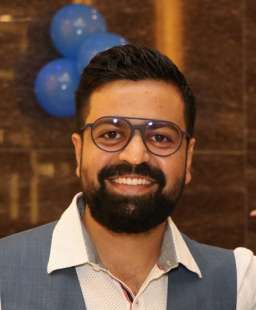 Pratik Dholakiya is the Co-Founder of E2M, a full-service digital marketing agency, and Preceptist, an executive branding agency. He regularly speaks at various conferences about SEO, Content Marketing, Growth Hacking, Entrepreneurship and Digital PR. Pratik has spoken at NextBigWhat's UnPluggd, IIT-Bombay, SMX Israel, and other major events across Asia. As a passionate marketer, he shares his thoughts and knowledge on publications like Search Engine Land, Entrepreneur Magazine, Fast Company, The Next Web and the Huffington Post to name a few. He has been named one of the top content marketing influencers by Onalytica three years in a row.