In 2018, social media for business will be a force to be reckoned with. There are currently 3.03 billion active social media users, (2.8 billion of which access their social media accounts via mobile phone) and just between Q2 and Q3 of 2017, the amount grew by 121 million, according to Marketing Sherpa. With numbers like these, it's more important than ever for businesses to have a stake in the market.
However, social media algorithms never stay the same for long, and with a rapidly changing technology landscape, neither do user trends. Because of this, small business owners need to stay on top of their social media game by testing out new strategies around app updates and evolving consumer behavior.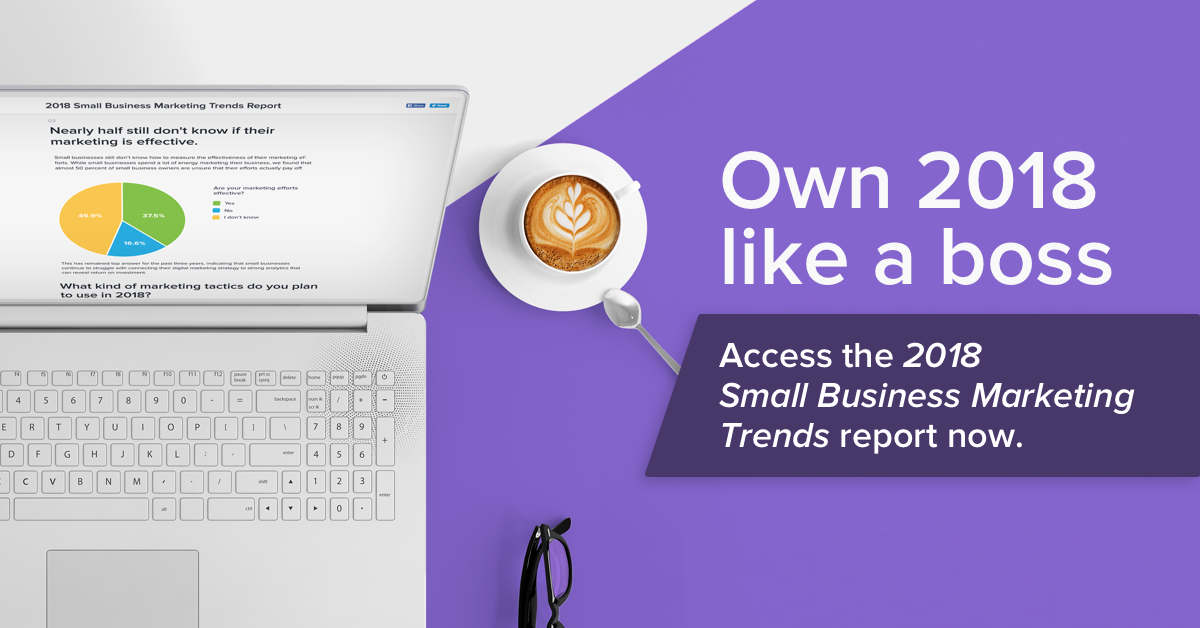 To help with this, we've gathered 55 of the most important statistics about social media marketing and advertising for 2018. Read on.
Businesses
Demographics
Image credit: MarketingSherpa
Facebook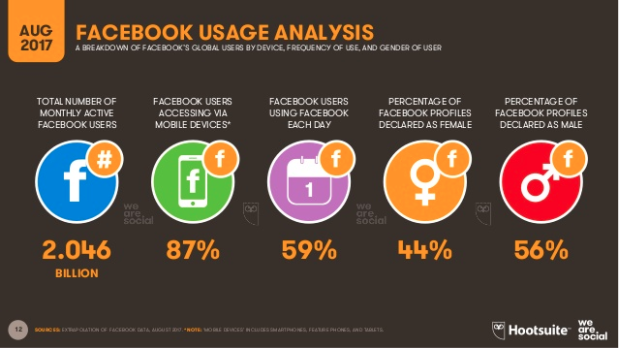 Image credit: HootSuite/SlideShare
As of August 2017, Facebook led the charge in active users at 2.05 billion (that's nearly 70 percent of all active social media users!). (Hootsuite)
Eighty-seven percent of active Facebook users access the platform via mobile. (Hootsuite)
More men use Facebook (56 percent) than women (44 percent). (Hootsuite)
As of April 2017, there are more than 5 million active advertisers on the Facebook platform. That's up 1 million on since September 2017. (Forbes)
However, there are more than 65 million business pages currently using Facebook Business Pages. (Medianama)
There are now 100,000 active chatbots on Facebook Messenger. (Facebook)
Fifty-three percent of people who message with businesses say they're more likely to shop with the businesses they can message. (Facebook)
Facebook users watch an average of 100 million hours of video every day. (Infusionsoft)
Instagram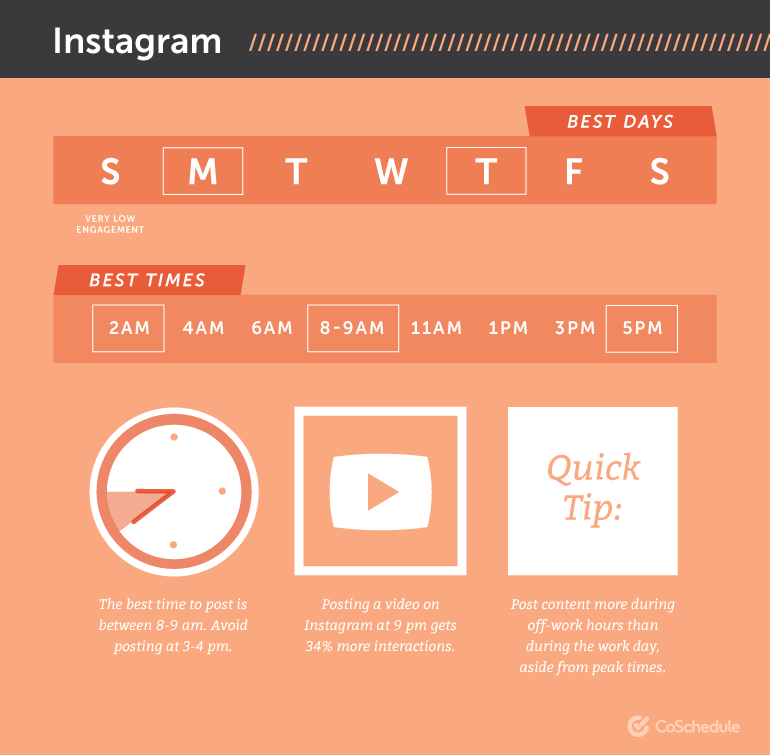 Image credit: CoSchedule
Twitter
LinkedIn
Other social media stats and facts
When asked to choose one social network "if trapped on a deserted island," 44 percent of teenagers chose Snapchat, ahead of Instagram (24 percent) and Facebook (14 percent). (recode)
One billion hours of video are watched on YouTube daily. (YouTube)
As of August 2017, YouTube has the second largest population of total active users (after Facebook), coming in at 1.5 billion (33 percent of all active social media users). (Hootsuite)