You can't do without a landing page. It doesn't matter what business model you do online; you need high-converting landing pages to drive conversions.
And in this article, I'm going to help you create the best landing page that converts—every time.
Both small and big businesses are using landing pages that appeal to their audience to run their marketing campaigns. And the results are obvious.
But don't take my word for it. Here's the proof: The guys at Conversion Rate Experts generated the $1 million for Moz with just a single landing page, a magnetic call-to-action, and a few emails.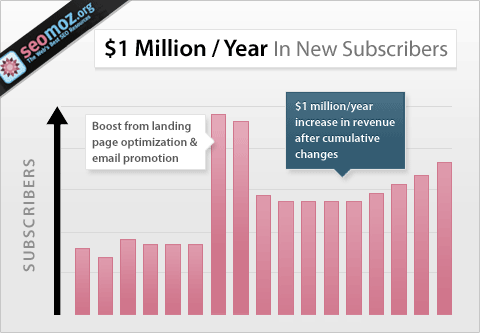 You may not be able to get the same results, but creating a landing page is the foundation of any online business—if you want long-term results.
Don't be like some marketers and businesses that invest a lot of resources to drive traffic and prospects to their websites with the hope of getting a percentage of these people to respond to their offers.
It doesn't work that way. You need a standalone page with a single purpose—capturing email leads and sending prospects and customers into your sales funnel.
Creating the perfect landing page isn't for the faint-of-heart. There are dozens of different elements to have in mind, a whole science of psychology hidden beneath the surface, and the fuzzy idea of "what the customer wants" grumbling in the background.
If you want the perfect landing page that will appeal to your audience and convert visitors into leads and customers, make sure you include these six essential elements:
1. Killer headline
The headline is for capturing the attention of your ideal audience. It's the most important element on your landing page.
According to Ted Nicholas, "73 percent of buying decisions are made at the point of the headline. And "8 out of 10 people will read your headline," says Brian Clark, founder of Copyblogger.
The headline is the first and most critical call to action of a landing page. The headline of your landing page should be able to accomplish the following:
It should capture the reader's attention
It should inform and educate the user about the offer
It should be short and precise (No more than 20 words, and preferably just 10)
For example, the landing page below was created for a social skill online course. It highlights the major problem that the course solves. Upon visiting the page, readers will immediately know the challenge that they will overcome.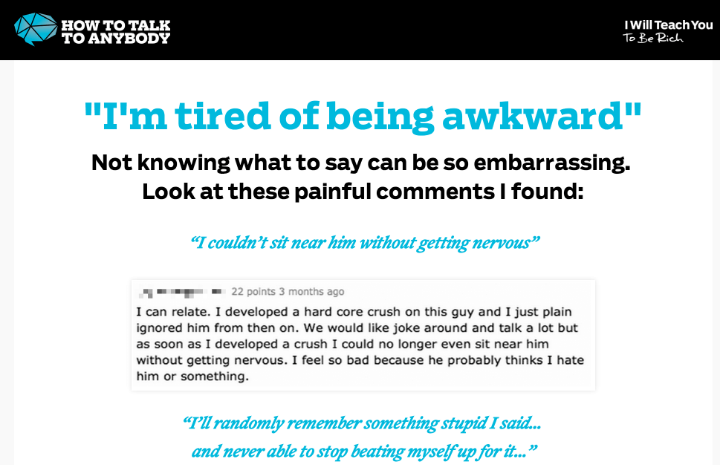 Similarly, notice this headline from Picture Marketing. It identifies precisely what the service is meant to offer. Mission accomplished!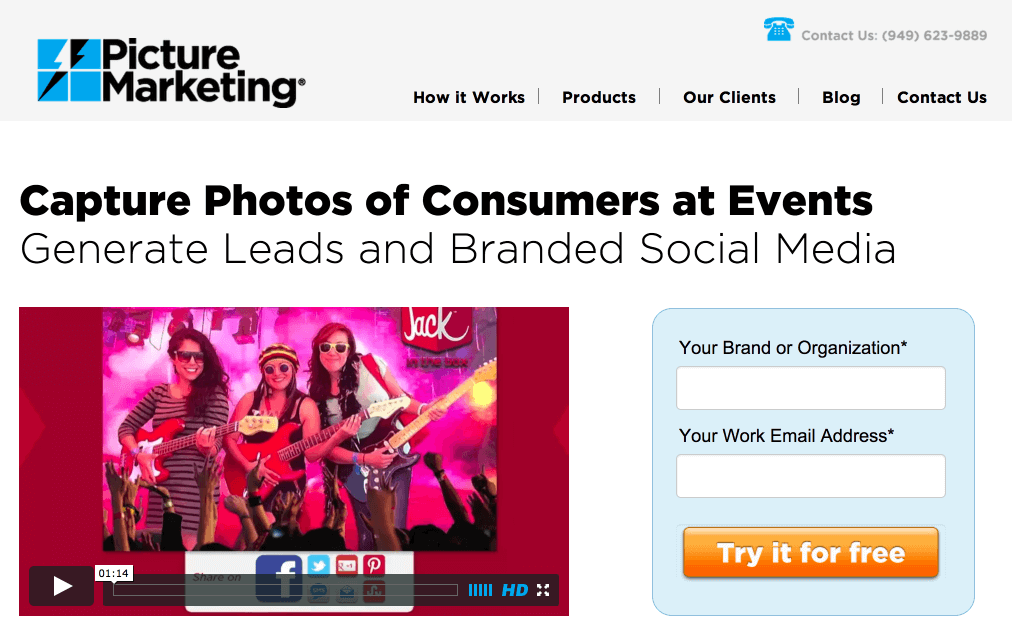 In another example, Monsoon uses a short, attention-grabbing headline, then immediately supports it with a subheadline. The clean design of this landing page gives more power to the headline and image.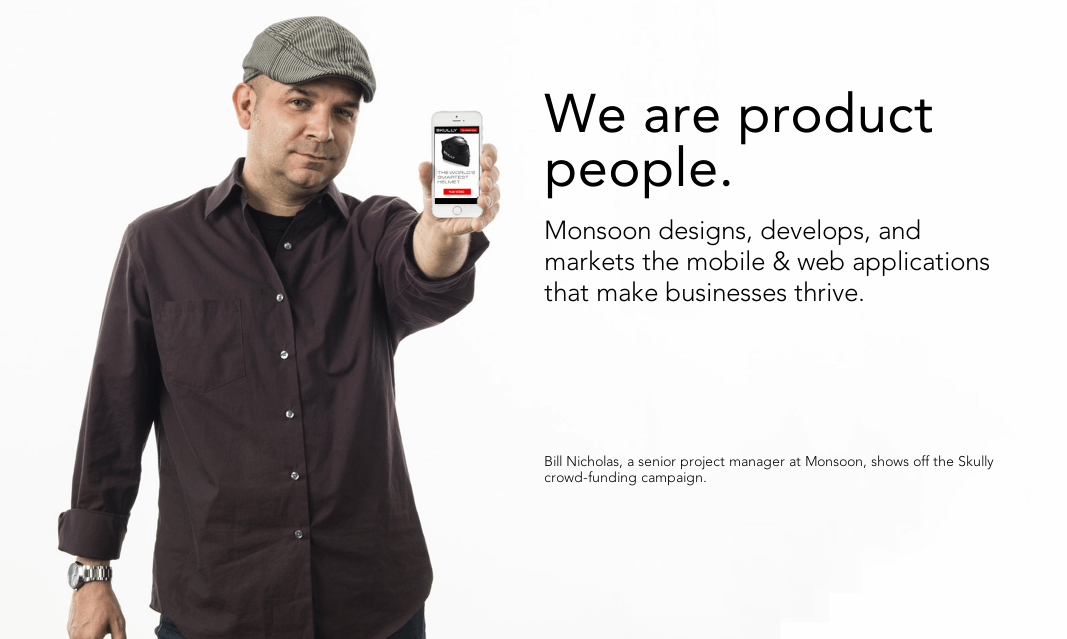 There's a lesson here for you when writing your headline. Rather than trying to be clever and creative, write a clear, attractive, and benefit-driven headline. You'll get better results.
2. Irresistible offer
No matter how compelling your headline is, don't expect your landing page to convert well if your offer sucks.
What exactly are you offering people on your landing page? Is it an e-book, software, a membership access, swipe file, discount coupon? Be clear about it.
One of the reasons why a lot of good-looking landing pages don't convert that much is as a result of offers or lead magnets that don't resonate with the target audience.
You must offer something of value. It's got to be free if you want a lot of people to respond.
According to Sumo, if you're asking web visitors to "subscribe to your newsletter" for example, your conversions will be in the bottom 25 percent.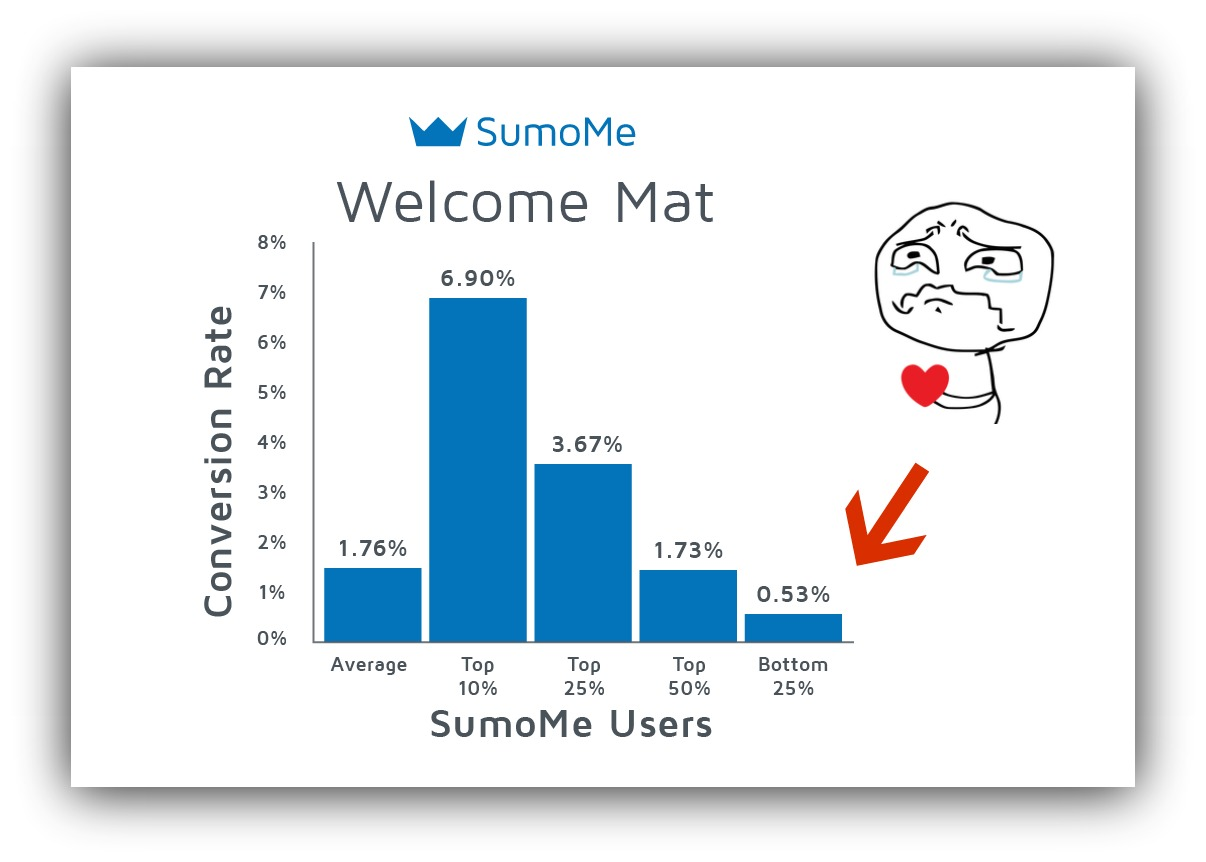 Although a 25 percent isn't bad—you can do much better. Hence, your offer needs to be clear, useful, and timely for your audience.
Therefore, if you're just creating your landing page now, you have to consider what it's for.
However, if your landing page is already active, you need to be honest and ask yourself this question: Why would someone sign up for your email list and not your competitor's?
Bryan Harris' landing page is a good example. It offers a free six-part online class on how to build an email list. Anyone who's struggling to build an email list will jump at it.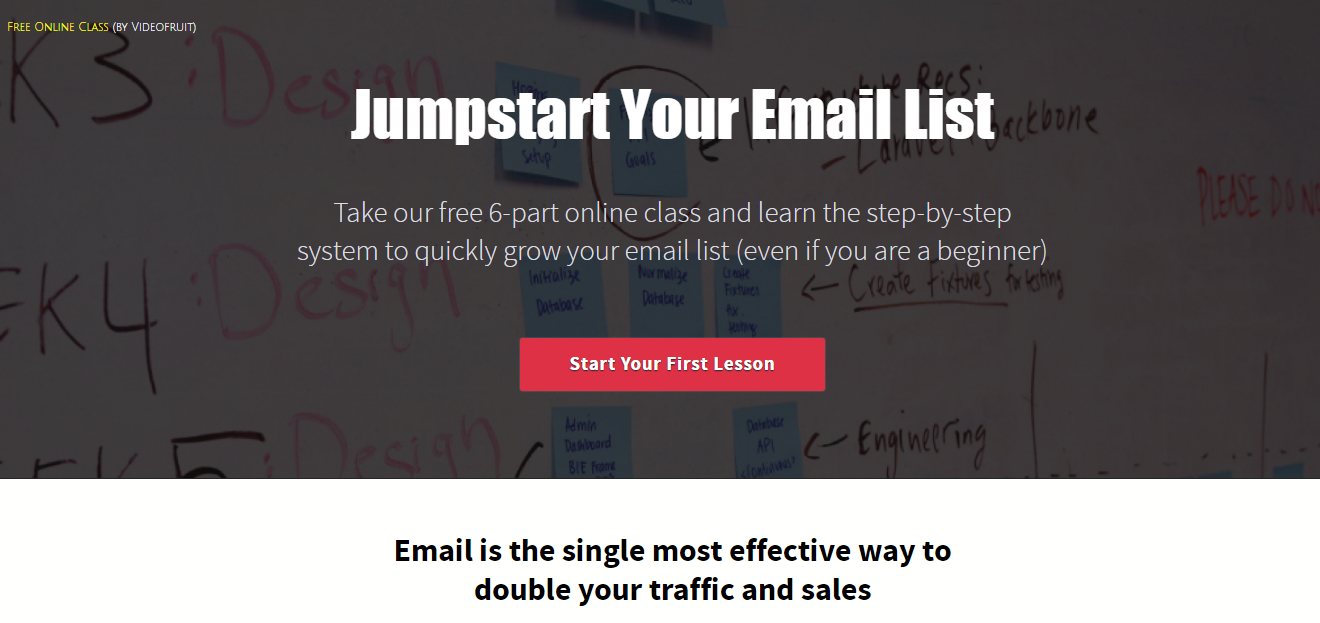 Here are some ideas you can offer on your landing page in exchange for a person's email address:
Use your most popular content
Offer free consulting
Free online course
Create a site-wide offer
Give a discount
The idea here is to make your offer so irresistible that it'll be difficult for your target audience to pass by.
3. Attractive subheading
If the headline makes the prospect to look, then the subhead should make them stay. A good subheading will help remove the objection or questions that the prospect has. If the main headline isn't clear enough, the subheading will quickly tell the prospect or customer what the offer is about.
For better results, follow these best practices: * Place the subheading directly beneath the main headline * Make it persuasive enough (this would inspire your ideal customer to read the entire copy)—with the concept of the headline, your subheading should be able to push it a little bit further * Write a more detailed subheading that complements that main headline
Using HelpScout's landing page as an example, the subheading is right below the main headline and more pronounced.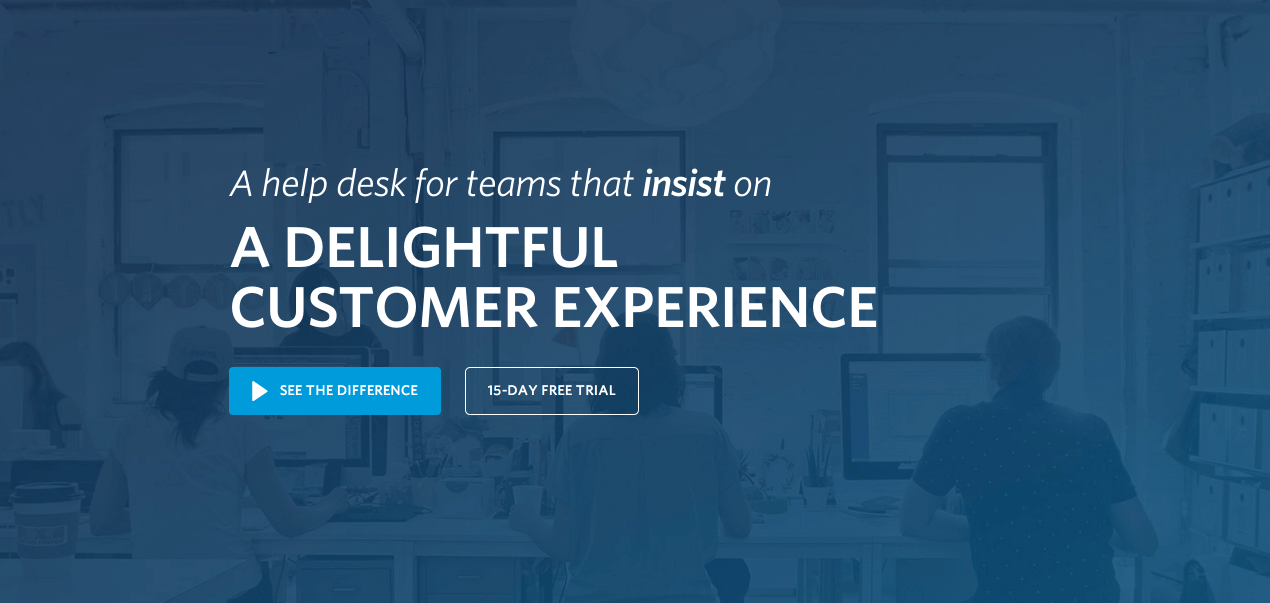 Both the headline and subheading are captivating and interesting. The position flip seems to be deliberate. Put together, it forms a complete sentence, but the attention should be directed first on that emotion-grabbing phrase: "A delightful customer experience."
Another fantastic example is from Sumo. In this case, they described the offer better, using phrases such as "automate site growth," which is exactly what the target audience cares about.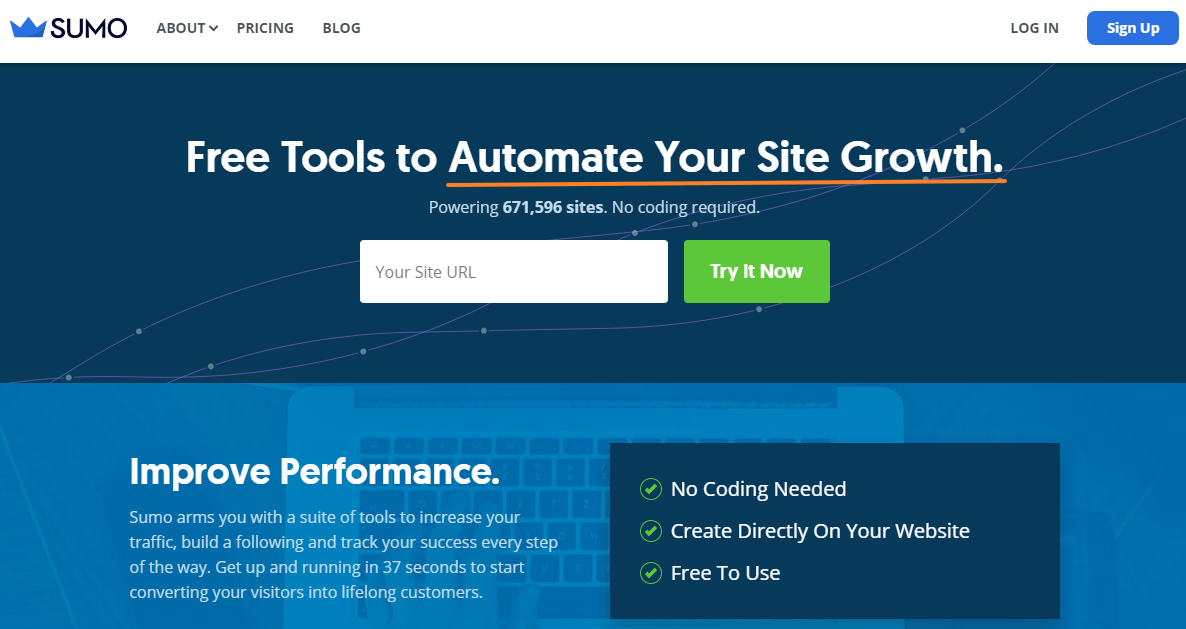 The subheading should be used to convince those who are on the fence to come onboard.
4. Trust indicators
A perfect landing page makes good use of trust indicators which tells the users that the offer and brand are trustworthy. Trust indicators can come in different forms. One of the most popular types of trust signal is testimonials.
Testimonials serve as a social proof for improving lead generation. Testimonials capitalize on word-of-mouth to reassure users with endorsements from past customers as you can see from the screenshot below: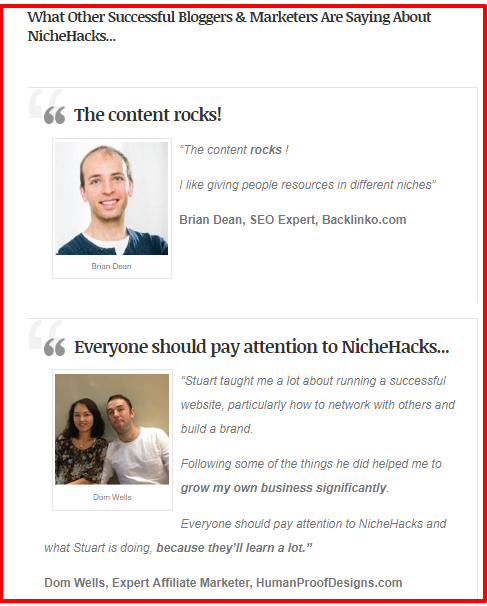 Similarly, another powerful trust indicator you'll often observe in the landing pages of most expert marketers is trust badges. Trust badges refer to the logos and trademarks of some famous brands you've worked with in the past. They serve as endorsements of your trustworthiness and expertise.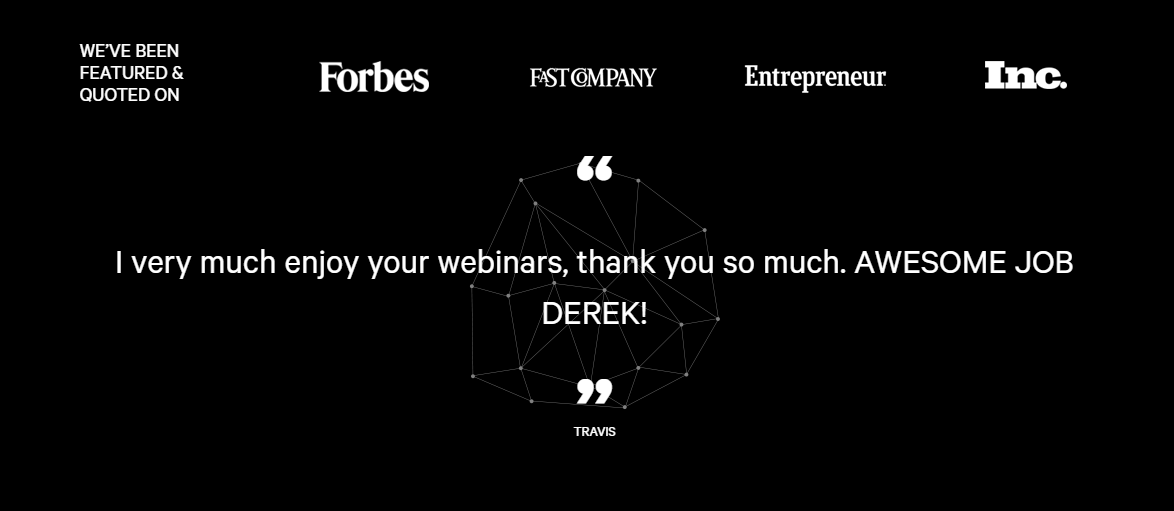 5. Eye-catching graphics
Did you know that eye-catchy graphics can attract your visitors and emotionally compel them to take your desired action?
That's because according to Content Marketing Up, about 40 percent of people respond better to visual information than to the regular text. It makes for a great user experience. Neil Patel tested this with a hand-crafted illustration for his About page and saw tremendous results in conversion.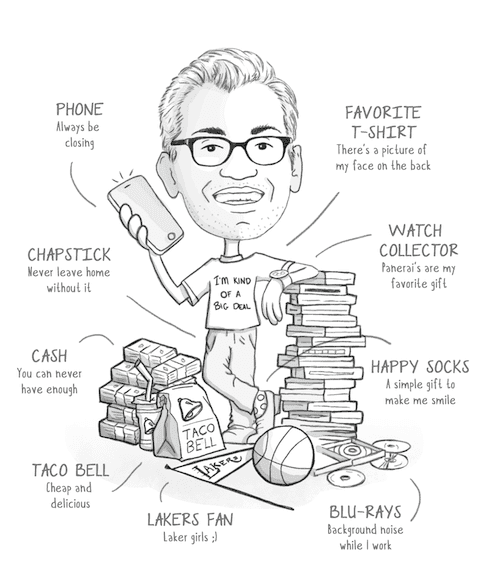 Here is another interesting point: the brain processes images 60,000 times faster than plain text. In other words, a visitor will be drawn to the graphics on your landing page immediately they land on the page. So make it appealing and use high-quality visuals.
Now, when you're considering what type of image you should use on your landing page, keep the following in mind:
They should be highly relevant to the offer (If you sell physical products, your landing page should contain an image of the product)
If you're offering a service, then the primary aim of the picture should be to capture attention—and demonstrate relevance to the product
Ensure that the images are high-quality
Note: Avoid using stock photos on your landing page. Why? Because hundreds of other websites are already using it. Use your own photos when possible.
An excellent example of a company that's leveraging graphics properly is Basecamp. The website uses hand-drawn illustrations to show the functionality of their product and to help explain it better. As you can see in the screenshot below, these photos are fun and attention-grabbing.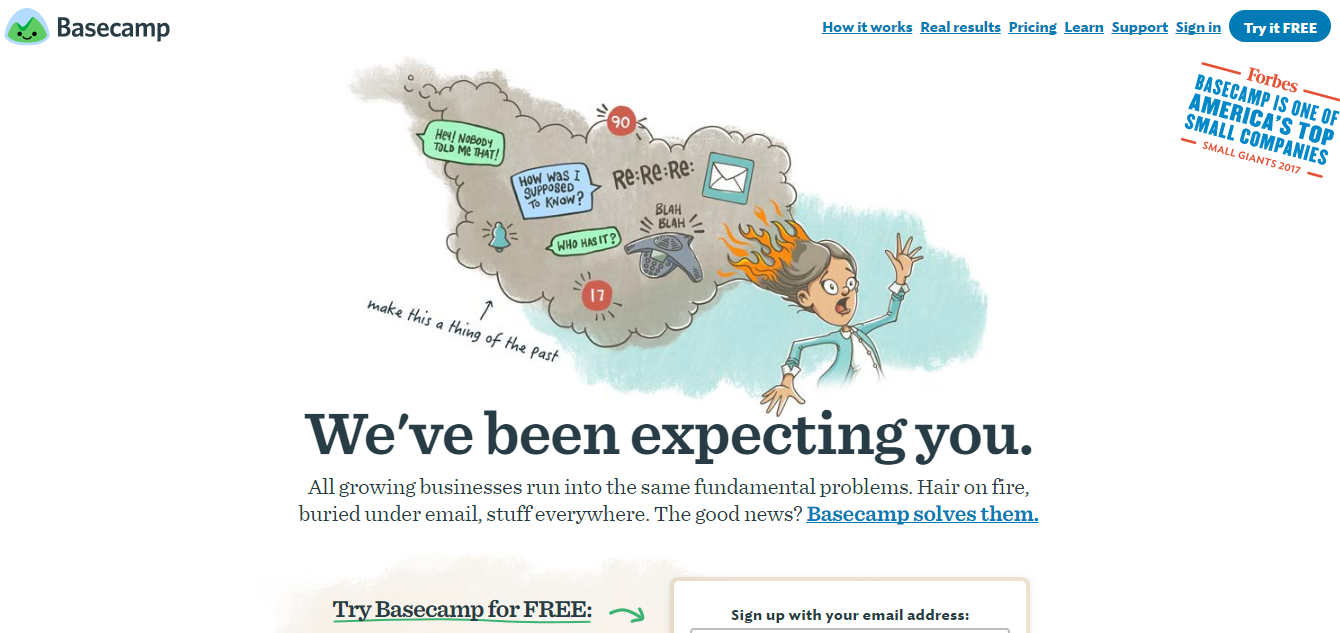 Similarly, Repumatic uses large screenshots to display their software's functionality on their landing page.
Shutterstock which sells stock images also did a good job here. Of cause, they deal on images, so it's only natural that they would use a large, prominent picture on their landing page.

6. Call-to-action
The CTA button requires it's very own section because just like every other element mentioned here, it's damn essential on your landing page.
Your CTA button must stand out, and not blend in. In other words, it should not be part of the upholstery. It just needs to pop.
For example, take a closer look at these two buttons below. Regardless of your color preference, which of them jumps out at you more?


The first is undoubtedly an action color, while the second isn't that attractive.
Marketers use action colors on their CTAs to catch the prospect's attention and draw them towards the desired goal (i.e., to click the button).
Conclusion
There you have it. The six core elements of a perfect landing page that converts. More importantly, you have to test different landing page designs, headlines, CTA buttons, to determine which one appeals to your audience and works best for your brand. Split testing is critical, time-consuming, and requires a lot of resources but it's worth it.
All in all, start using landing pages to drive your marketing campaigns. It doesn't matter whether it's a Facebook ads, a search campaign, or a PPC campaign, you should create a landing page for it.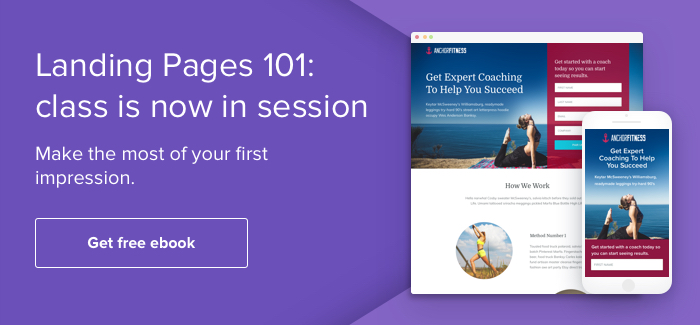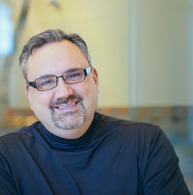 Scott Miraglia is the President of Elevation Marketing, a B2B marketing agency. Scott has a successful track record of corporate turnarounds, revitalization and growth in disruptive markets over a 25-year career. He brings a unique, 360-degree perspective that integrates his experience in advertising, marketing, and event planning for medium and large brands. Follow Elevation Marketing on Facebook and Twitter at @elevationb2b.