As a new business, your biggest concern is often sustainability. Investors and customers alike can show initial interest but, over time, one of the greatest struggles as a business is your ability to stay afloat and demonstrate growth.
There are some simple steps you can integrate into your operations to help secure your business' long-term growth and success.
With a combined effort of effective relationship management, networking, strategic design, and marketing, it's possible to create a cost-effective strategy to introduce into any organization, particularly one in the early stages of development.
Your network
Customers
The importance of customers shouldn't need to be stated. It is, however, important to consider how you manage your Rolodex (a figurative object today), and utilize your contacts like a well-established organization, from day one.
Customer relationship management strategies should be in place before you start to build your database. Spreadsheets are not an adequate and scalable measure to store your customer data because once you get past double digits, your data is less and less accessible and, crucially, safe.
There are many CRM platforms out there and most have inexpensive options when starting out. When selecting the right one for you, make sure you consider scaling up in the future. 
But, why is it important to have a system to manage customer data? A solid, reliable, CRM system will help you not only with servicing your customers with your product, but also manage future marketing initiatives and help with retention and therefore growth.
If you don't think like a business with thousands of customers when you have only a few, chances are you'll never achieve that success.
Partners
As a startup, it's important to use those in your ecosystem to develop bonds and, simply, get your name out there. It's not about giving away your trade secrets to your competitors before you've been allowed to flourish, but having a positive impression among those who exist within your market is crucial. Burnt bridges are never good, especially early on. Moreover, what can be learned from those around you is immeasurable.
Do your research and be a presence at industry events in your area. Attending these and becoming a familiar face will help build a profile for your organization within your market.
Building a  digital profile can help with networking online. LinkedIn is great for connecting with business leaders and is a good platform to have in place for further down the line when you may be interested in hiring.
Don't underestimate the power of using yourself, the business owner/representative as a sound PR technique.
Design
Before we get into the nitty-gritty of design, let's consider what it facilitates. Communication. As Neil Robinson, an in-house designer at Mason Frank International believes that "business communication is an octopus of sprawling messages."
"By keeping a visual consistency throughout your communication, you're adding brand authority and strong identity. Business strategy must align with brand strategy." 
While this may seem like an abstract aim, it's in fact very easy to execute. A consistency within communication can be achieved through creating brand guidelines and sticking to them.
If you don't have the skill set to create a strong visual brand, invest in hiring some talent to make your vision come to life. Depending on your budget, you can take this as far as you want. For any growing organization, a strong logo is a crucial starting point. This can then be rolled out across your website, email signature, letterhead, and anywhere you have a presence.
It's very important for this to look professional and not quickly thrown together on MS Paint. Remember to keep it consistent throughout and use a uniform color palette. These are simple but often neglected measures.
Modern PR
Your marketing approach is infinitely more complex than can be described here. But one thing which is crucial for sustained growth is positioning you as a market leader before you are one. One simple and cost-effective technique to achieve this is thought leadership. 
Thought leadership practices are an effective method of promoting business. This involves becoming a trusted source of information for your field of expertise, whatever that may be. This practice will take time but ultimately can result in large audiences organically stumbling across you and your business.
Thought leadership is often considered an exercise for businesses far into their maturity. That being said, the sooner you begin the practice, the more your knowledge can help excel further. In many ways, thought leadership is a form of PR that's beneficial to you as much as those affected. 
In summary, these techniques all boil down to positioning yourself as a leader and being savvy with a low-cost promotion. Don't underestimate the power of your own voice.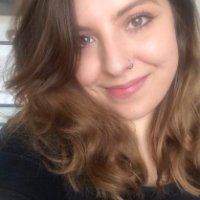 Maria Baranowska is a socially responsible marketer and writer passionate about technology and business. Maria writes regularly for sites across this community and loves to observe this fast-changing landscape through her writing.